Guardian at the Grace Hopper Conference
​​​
We're excited to join the next generation of women in tech at this year's Grace Hopper conference. Last year, we showcased how Guardian is an empowering place for women to advance their careers in technology. If you haven't already, stop by our booth and to learn how you can grow your career at Guardian.
Technology is at the heart of how we're transforming our business and enriching the lives of customers and employees. We know that you deserve flexibility, a career you can grow and opportunity to be involved in projects using the latest technology. Our modern workspaces will inspire you, and our Guardian on the Go program will enable you to do great work anytime, anywhere. Guardian is a place that embraces diversity, with our employee resource groups specifically created to promote inclusion, and works hard to give back to our communities, with a philanthropy program dedicated to providing financial literacy training, caring for dental health of children across the US and much more.
Apply for the Technology Internship Program
Our internship program is a paid 10-week learning experience that will immerse you in the daily environment of a thriving Fortune 250 global financial services company.  You'll gain invaluable industry knowledge through your daily work assignments, and you'll participate in projects that directly affect our business. As a part of the internship, you'll meet many of our senior leaders and network with employees and interns across our different offices.
The technology team offers a broad suite of services and delivers innovative solutions in support of Guardian's growth strategy through infrastructure, applications, and information security. We also support our agencies with access to critical Guardian applications and the required support to facilitate a secure and optimal experience. Opportunities in this area can include application development, artificial intelligence, cloud technologies, machine learning, and security. Ask us about the program when you visit our booth at the Grace Hopper conference.
Apply for the Technology Development Program
We're redefining our culture, and we're starting with the way we develop the future of our company – you. In 2018, we launched our Technology Development Program, designed to help people who have graduated from college within the past year develop strong technical knowledge and leadership skills. The program is comprised of three 12-18-month rotations through different areas like innovation, cloud technologies, automation, data analytics and many more. When you complete the program, you'll have the skills to confidently go after a career in technology and be prepared for leadership roles in the future. Ask us about the program when you visit our booth at the Grace Hopper conference. 
Women in Technology
Meet Anne Reynolds! We met Anne at the 2018 Grace Hopper conference when she stopped by our booth. She immediately impressed us with her drive and passion for technology. Today, she works at Guardian as a technology associate in experience design.
Here's what Anne has to say about meeting Guardian last year and her new job with us:
"Last year I had just started my master's program at SUNY Oswego when I traveled to Houston, Texas, to attend the largest women in computing conference in the world. I was excited to listen to talks, attend workshops, and meet representatives from some of the most established companies in the country. I remember sheepishly walking up to the Guardian booth and nervously asking Camille Habacker, 'So, what is Guardian?'. After finding out that she was a project manager for a UX team, we immediately clicked really well. It was surprisingly difficult to find companies that either needed a UX/UI Designer or knew what that role entailed, so when I found out that I was speaking to a project manager of a team of UX designers I immediately became overjoyed and fangirled.
Our interaction went really well, and I went and told my family that I had met the coolest manager. That night she texted me and asked if I would be willing to come back to the booth to talk. So, I nervously scrambled to get my portfolio together the night before, but to my surprise they gave me an offer the following day at the meeting. I cannot express the relief and excitement that I felt in that moment.
In the following months I attended a hackathon sponsored by Guardian in the Holmdel office, and a few weeks later I asked to work in the New York office under Camille. I knew that having a supportive, kind, and passionate manager was going to be crucial to succeeding in my first job, and I wanted to work under Camille without question. So, after I graduated, I moved to New York City and began my first career working as a UX Designer.
Thus far, I've been on several projects including working with the Innovation Team and the Brand Center. Camille has been promoted (which is well deserved) so I am working under a new manager now and focusing more on data visualization and research. This has been a thrilling couple of months, and I am excited for what my future will hold."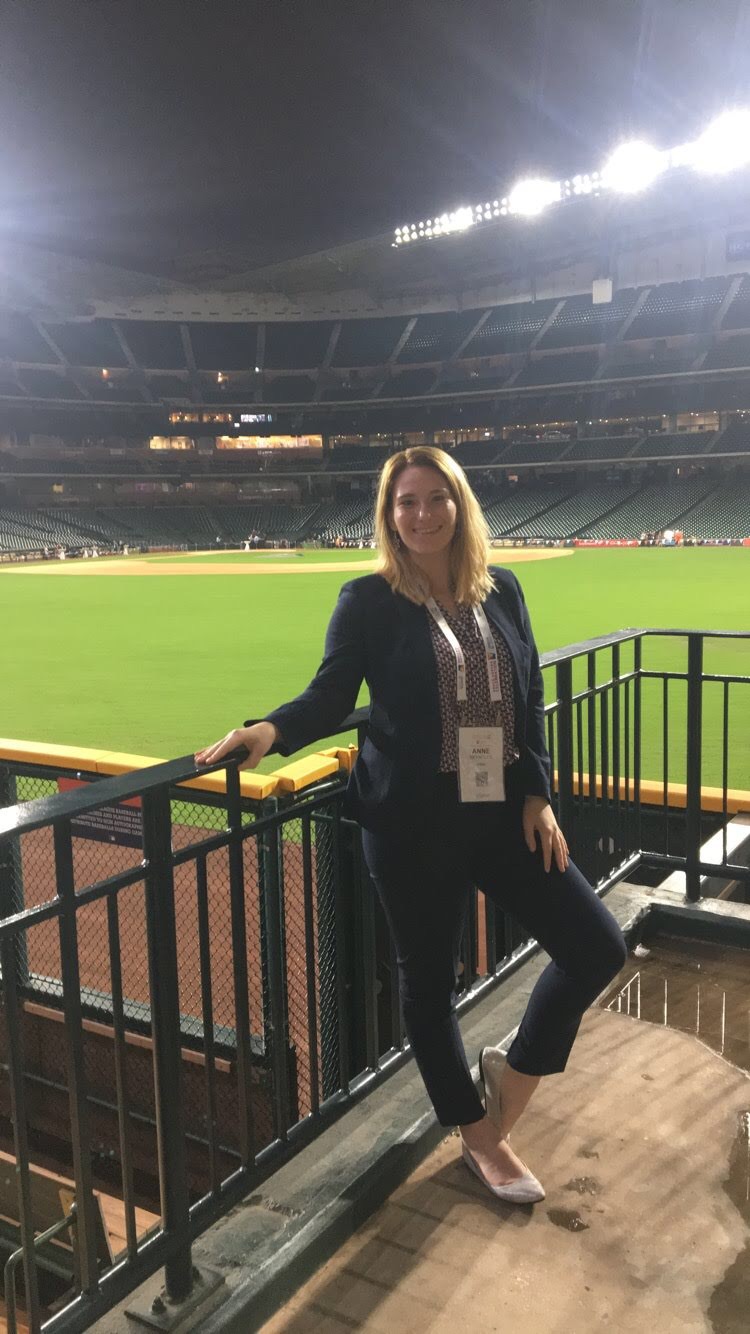 Giving back to our communities
Diversity and Inclusion at Guardian