Small Business, Big Benefits
​​​
Guardian's report reveals that while small businesses contribute significantly to the growth of the U.S. economy business demands and shifting consumer needs are prompting small firms to address workforce well-being and adopt technology to upgrade the employee benefits experience.

Like most working Americans, small business employees want less stress and a better work-life balance. They also expressed that working for companies that care about their overall well-being was at the top of their list – and more job satisfaction resulted in a long tenure with the same company.
Highlights from Guardian's study show:
4 in 10 small business workers depend on their workplace benefits for financial security
Higher out-of-pocket medical costs impact workforce well-being
Small businesses are addressing workforce health with wellness initiatives and flexible work arrangements
People want to work for companies that care
Most small business owners need the help of a financial representative to evolve their employee benefit strategies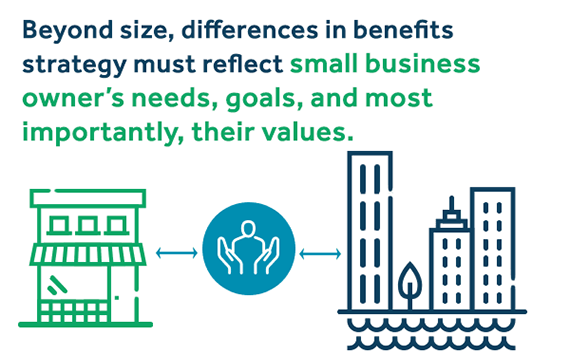 As the 2020-decade approaches, the benefits landscape will likely become even more complex. Owners will need greater support to navigate the changes and develop optimal benefits strategies for the future of their business.
From outsourcing to HR technology, and benefits enrollment to workforce engagement, download Guardian's study to explore the insights and solutions to help you navigate the employee benefits landscape for small businesses.