How Guardian's approach can make paid leave administration easier for you and your employees
Here's a look at how administering CT PFML through Guardian might compare to the most common experience our businesses tell us they encounter: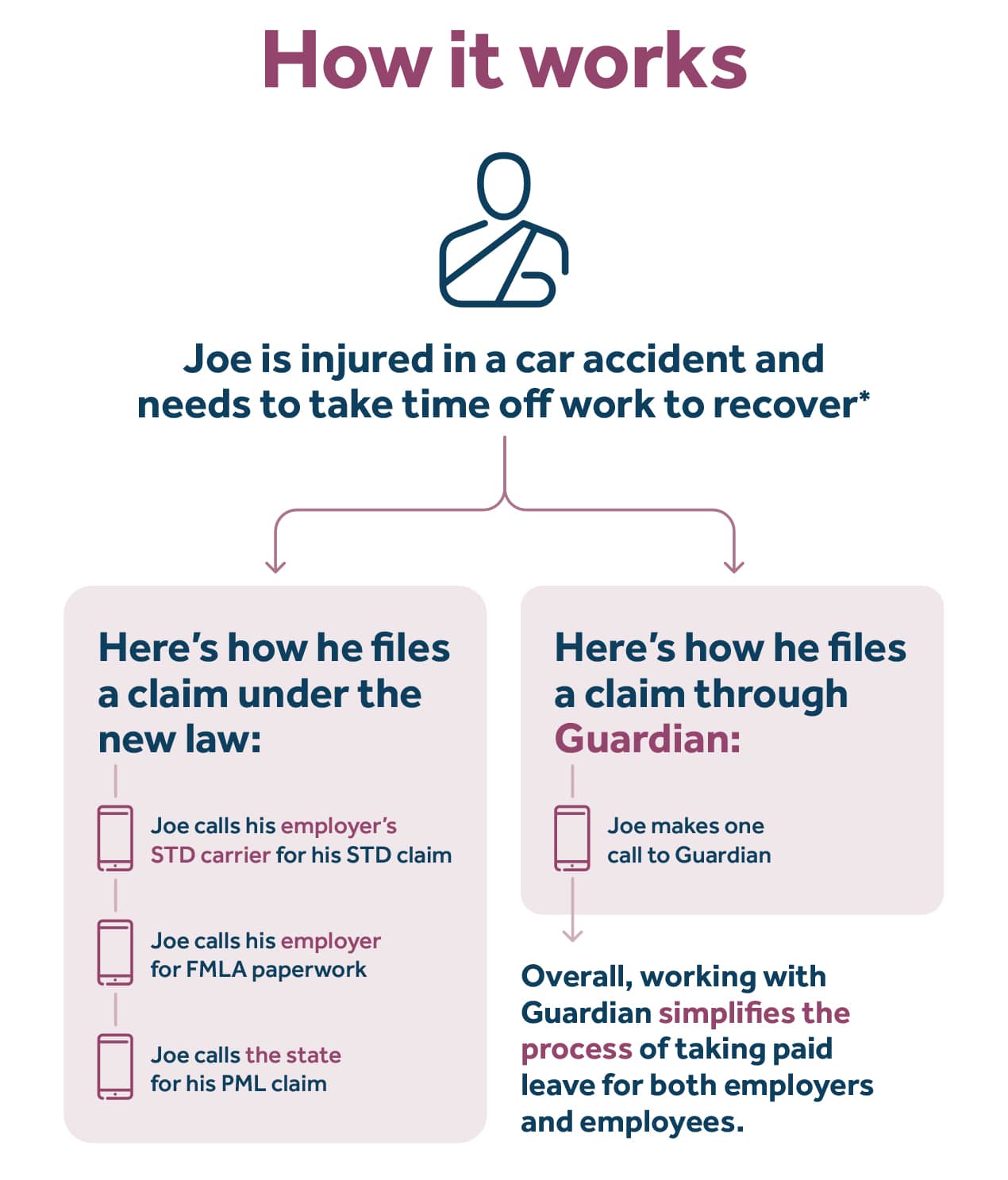 Like what you see? Let's talk CT PFML.
We're ready to work together on a customized approach to paid leave for your business, so you help implement and manage your CT PFML plan, enhance compliance, and stay within budget.