An internship with impact
Looking for an internship experience that will help you launch your career?
As part of Guardian's 10-week summer internship program, you will build critical skills, make meaningful contributions as you immerse yourself in our business and develop a supportive network.
Apply here
Your summer at-a-glance
The 2021 Summer Internship Program will begin on June 7 and conclude on August 13.
In addition to taking part in projects and activities happening in your business area, your summer will include several events specially designed for our interns to network, meet leaders, learn new skills, take part in community service and learn more about what's happening in other parts of the business. 
Where you'll work
We know that great work happens everywhere. All of our colleagues are empowered to do their best work from wherever they are, whether on-the-go or from one of our modern workspaces.
Open roles are assigned to one of our campus locations in the United States, but depending on the role, you may enjoy flexibility to work from home or another location and come into the office on an as-needed basis.
Meet some former interns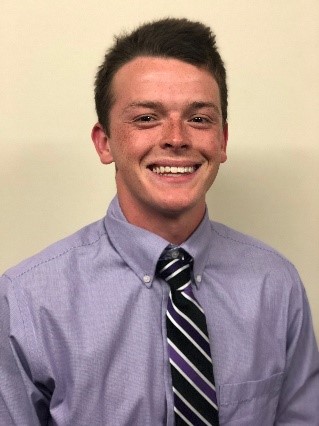 Dylan
School: University of Wisconsin – La Crosse, Class of 2020
Major: Marketing/Finance
After completing his first Guardian internship in our Customer Response Unit, Dylan didn't think twice when the team asked him to return for a second year. Reflecting on his experience, he says, "I was inspired by Guardian's strong culture built on values. Colleagues live them every day, and I'll take this with me when I start my career after graduation."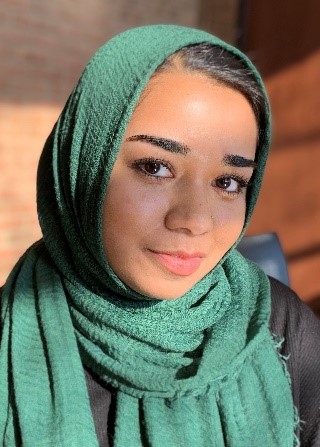 Mahnoor
School: University of Maryland, Baltimore, Class of 2020
Major: Information Systems
Mahnoor chose a Guardian internship with confidence. "I knew I would learn valuable skills that aligned to my future career goals," she says. During her time with us, she was a student of Agile methodology and learned how to apply it to her work, a critical skill for many professionals in IT and technology-focused fields today.
Ready to start your Guardian journey?
Recruitment begins in September 2020 and goes through Spring 2021.
Are you a rising sophomore, junior or senior with a minimum 3.0 GPA from an accredited college or university? 
We're looking for bright, enthusiastic and capable people who value campus and community involvement and never stop learning. Leaders, creators, communicators and problem-solvers – we want to talk to you! 
We host interns in nearly every part of our business and functional areas, including Actuary, Claims, Corporate Communications, Data Science, Finance/Accounting, Government Affairs, Human Resources, Information Technology, Investments, Legal, Marketing, Operations, Real Estate and Facilities, Risk Management, Sales, Underwriting and more!
Explore our open internship opportunities by typing the word "Intern" into the keyword search field. 
Launch your career
Guardian serves our customers with a range of insurance and financial products, helping them protect their futures and build financial confidence. When you join Guardian, you will be a part of something bigger no matter where you are in the Company.
Underwriting
Program Overview
The Underwriting Early Career College Hire Program is an exciting opportunity to work on challenging projects in a sought-after work environment and culture.
The program provides participants with:
Interesting, challenging and engaging assignments
A formal 4 to 6-month focused training program with a blend of classroom and on the job learning activities before being placed on a team
Real time and consistent feedback
A team of resources to assist with onboarding, training and career development
Broad knowledge of cross-functional initiatives, experience and career contacts
Opportunities to interact with the managers and senior leadership through program events
Preferred Candidates
Candidates for the program should possess the following:
Bachelor's degree preferably in Risk Management, Business, Mathematics or Finance
Exceptional interpersonal skills
Strong analytical and math skills
Demonstrated leadership through college projects, internships or employment
Ability to solve problems creatively
Proven organizational skills
Experience using Microsoft applications
Technology
Program overview
Our Technology Development Program (TECHDP) is a series of three 12-18 month rotational assignments across the Company that help you learn the industry and our business and grow your network.  Designed to help you create your own career path, you'll have ongoing training and opportunities to develop leadership skills while making meaningful contributions to our most important business initiatives. You'll also have opportunities to give back to the communities in which we serve.
You might find yourself:
Building and managing the platforms, tools and applications that help us provide products and services through our three business areas, Individual Markets, Commercial & Government Markets and Direct to Consumer
Keeping our Company and our customers safe through security and risk management
Helping our colleagues do their best work with technology operations and solutions
And so much more!
Your qualifications
A Bachelor's degree with a Science, Technology. Engineering, or Mathematics (STEM) focus, obtained within the last 12 months or; currently in your final year of obtaining a bachelor's degree from an accredited college / university; coursework to obtain degree must be completed prior to start of employment
Must be eligible to work in the U.S. without company sponsorship, now or in the future
Proven strong analytical skills
Demonstrated leadership skills
Exceptional software programming and/or scripting skills
The drive to deliver on commitments and an openness to new ideas
Strong and effective communication (both written and verbal)
Continuously advancing self-skills and those of others
Sales
Program overview
The Sales Early Career Talent Development Program prepares you for a successful career in business-to-business sales.  You'll gain industry knowledge, develop selling skills and build relationships with customers, and learn how to meet their needs through trainings, mentorship from top performers, offsite learning events and networking with Guardian's leaders.
Your qualifications
Candidates for the program should possess the following:
Bachelor's degree
Excellent communication skills
Ability to develop relationships
Demonstrated ability to work with teams
Leadership qualities
A strong desire to win
Actuarial
Program Overview
Our full-time Actuarial Student Program is designed to help participants attain their Fellowship designation while providing relevant and meaningful work experiences. 
Rotations
Program participants rotate across our various lines of business, including life insurance, workplace benefits, disability income insurance, and retirement. 
Preferences for Full-Time Hires
One actuarial exam passed
Solid GPA
Strong spreadsheet and database skills
Previous internship or similar experience
Commitment to attaining FSA
Excellent communication skills
Superior leadership ability