Guardian Campuses in India
Welcome to the world of opportunities where you can learn and grow your career and take care of your wellbeing
​​​

At Guardian, you experience a distinctive world that fosters Learning, Innovation and Inclusiveness. This can help you adapt with agility to rise to new challenges, get comfortable with taking risks and enrich your career with purpose-driven work. 

Apply now
Why should you join us?
We are certified as a Great Places to Work 2021, India's Best Workplaces for Women 2021 (Top 100), India's Best Workplaces in IT and IT-BPM 2021 (Top 75) and India's Best Workplaces for Health and Wellness 2021 (Top 15). 
You will explore, learn and engage in challenging projects; get coached and mentored that will help you grow professionally and personally.
We nurture a wellness culture that empowers you to be healthier, happier, and more productive.
We offer you an experience that fosters an inclusive culture where everyone can thrive and bring their best selves to work every day.  
With a modern workplace that promotes empowerment, collaboration, innovation, and growth, you could unleash your fullest potential. 
There's no better time to join us—we are more than 160-years-old with a startup spirit and dynamic culture that values people and doing the right thing. Together, we will focus on driving agility and innovation in everything we do. Come, join us!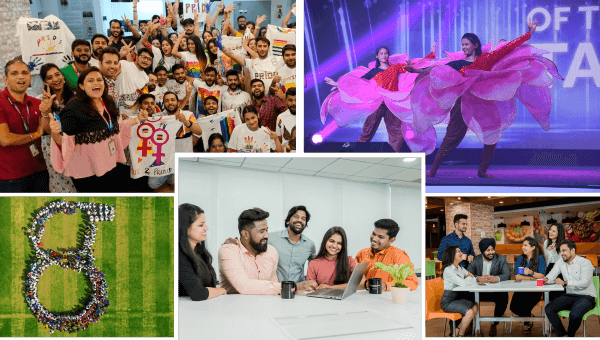 Our locations
We have two campuses in India, in Chennai and Gurugram, where our colleagues play a pivotal role in driving our business through technology services, operations, business analytics, and more. 
Guardian India Operations Private Ltd – Chennai
D Block, 5th Floor, Tidel Park, #4 Rajiv Gandhi Salai
Taramani, Chennai, Tamil Nadu – 600 113, India
+91 44 22540701
Guardian India Operations Private Ltd – Gurugram
IT/ITES SEZ Complex, Tower 1. Candor One Infospace, Tikri
Sector 48, Gurugram,  Haryana – 122018, India 
+91 124 4839800