Your clients can allow employees to select Term or Permanent Life Insurance or both. And, our enrollment process makes it easy to purchase coverage.
Voluntary Term Life
Guardian Term Life offers cost-effective coverage for a specified period. It provides beneficiaries with a cash benefit to help pay for household expenses, mortgages, college tuition, and more. It's typically purchased when family financial responsibilities are the greatest and before rates increase due to the employees' age. 
Voluntary Permanent Life Insurance
Guardian Permanent Life Insurance complements our Term Life Insurance by enabling employees to lock in pricing with a smaller policy to cover final expenses. Employees can also build cash value that can be used for loans or withdrawals during working and retirement years.2 
Premiums are initially higher than Term Life Insurance, but are guaranteed to never increase. Better yet, we offer a flexible paid up at 65 option, so employees can lock in the benefit amount until age 120 — with no more payments.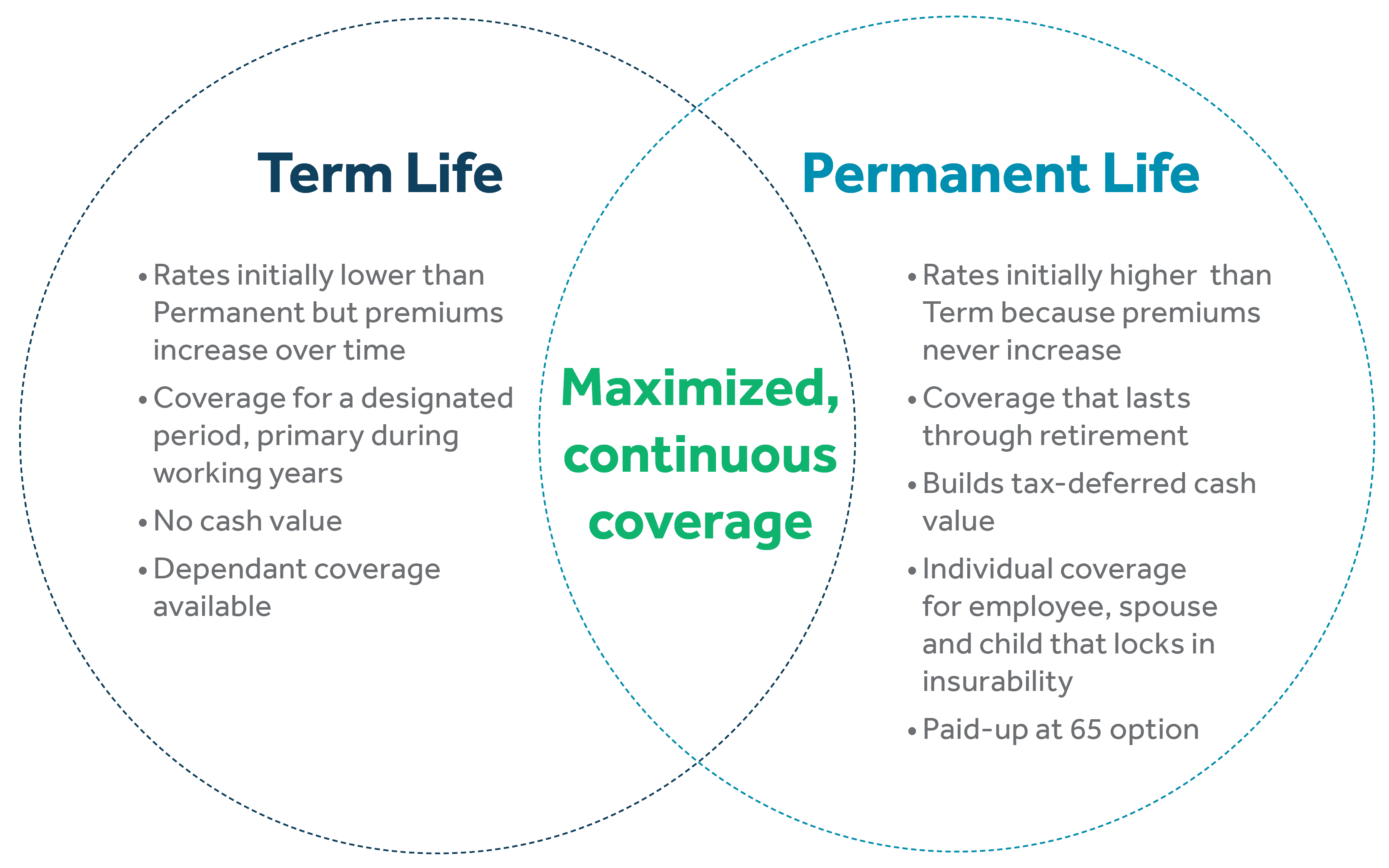 An enrollment experience where we do the heavy lifting
When a new employer offers voluntary life, our open enrollment support takes the work off your client and helps their employees easily purchase valuable coverage.
Wide array of product education and decision support resources like onsite meetings, phone help, and online tools
Multiple online enrollment options through GuardianLife.com or benefits administration platforms
Ready to take the next step?
Learn more about how Guardian is a smart choice for life insurance. 
Brokers Get Appointed
I'm new to Guardian and need to become appointed.
Get A Quote Now
I'm already working with Guardian and would like to get a quote.